Few things are more characteristic of Spanish gastronomy than tapas, and fortunately Salamanca is a city with a great variety of them and with high-quality elaborations that range from the most traditional dishes to the most avant-garde.
Going out for tapas in Salamanca is an experience that no one should miss if they come to spend a few days in the city. Accompanying a beer, a wine or a vermút with a delicious bite while visiting the bars of the splendid establishments throughout the center is a pleasure for the senses and at the same time a fun and a cheap way to get to know the city center.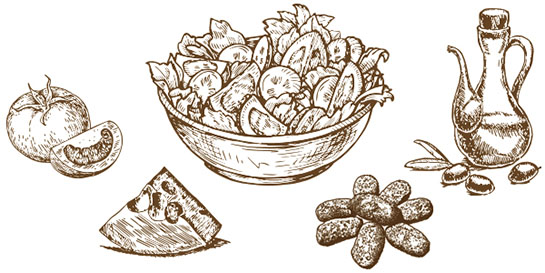 On Calle Concejo, Plaza de la Libertad or Plaza del Corrillo, Calle del Prior, Rua Mayor, Plaza del Poeta Iglesias or any other street or intersection near them you will find establishments where you can eat a good tapa sitting on a stool next to the bar where the waiter will recommend the specialty of the house.
But if there is a characteristic place to have tapas in Salamanca, it is the Plaza Mayor. In addition to being the nerve center of the city, it is home to the best bars and terraces in the area, with unbeatable views and gastronomic elaborations that you should not miss.
The specialty of Café Novelty is ham croquettes and since spring 2021 we have added stewed pork cheeks croquettes to our offer as another of our best dishes. If you test them you will return, we assure you.
However, we cook other hot and cold tapas that we lovingly make daily so that anyone who visits us leaves satisfied with having spent time in our establishment. "Meneás" potatoes with torreznos, broken eggs with ham or roasted jeta are just some examples of what you can try if you come to see us.
… And also at Café Novelty we have an excellent tap vermút that pairs perfectly with a tapa of blue cheese and anchovy or cod… or why not, for the more daring with a good plate of Iberian ham.
¡ We are waiting for you. !